Now that it's starting to warm up, it's time to get outside and walk your dog! Not only will this help to burn off your dog's excess energy, but it will allow you to have some great bonding time. Not sure where to walk? Here are some of Top Tails' favorite dog-friendly walking and hiking spots in the Philadelphia area:
1. Boxers' Trail at East Fairmount Park
The Boxers' Trail spans 3.8 miles through East Fairmount Park. Located near Kelly Drive, it is guaranteed to provide you and your dog with great views of the Schuylkill River. When you walk on this wide, dog-friendly trail, you'll pass by the Smith Memorial Playground and quite a few historic mansions.
Don't let the name fool you, this awesome trail system is open to the public and runs all along the Wissahickon Creek. It is very spacious and flat, making it perfect for your pet. Walking through the forested trails of Forbidden Drive will allow you and your dog to escape the hustle and bustle of city life for a few hours. Map courtesy of Philly Runners: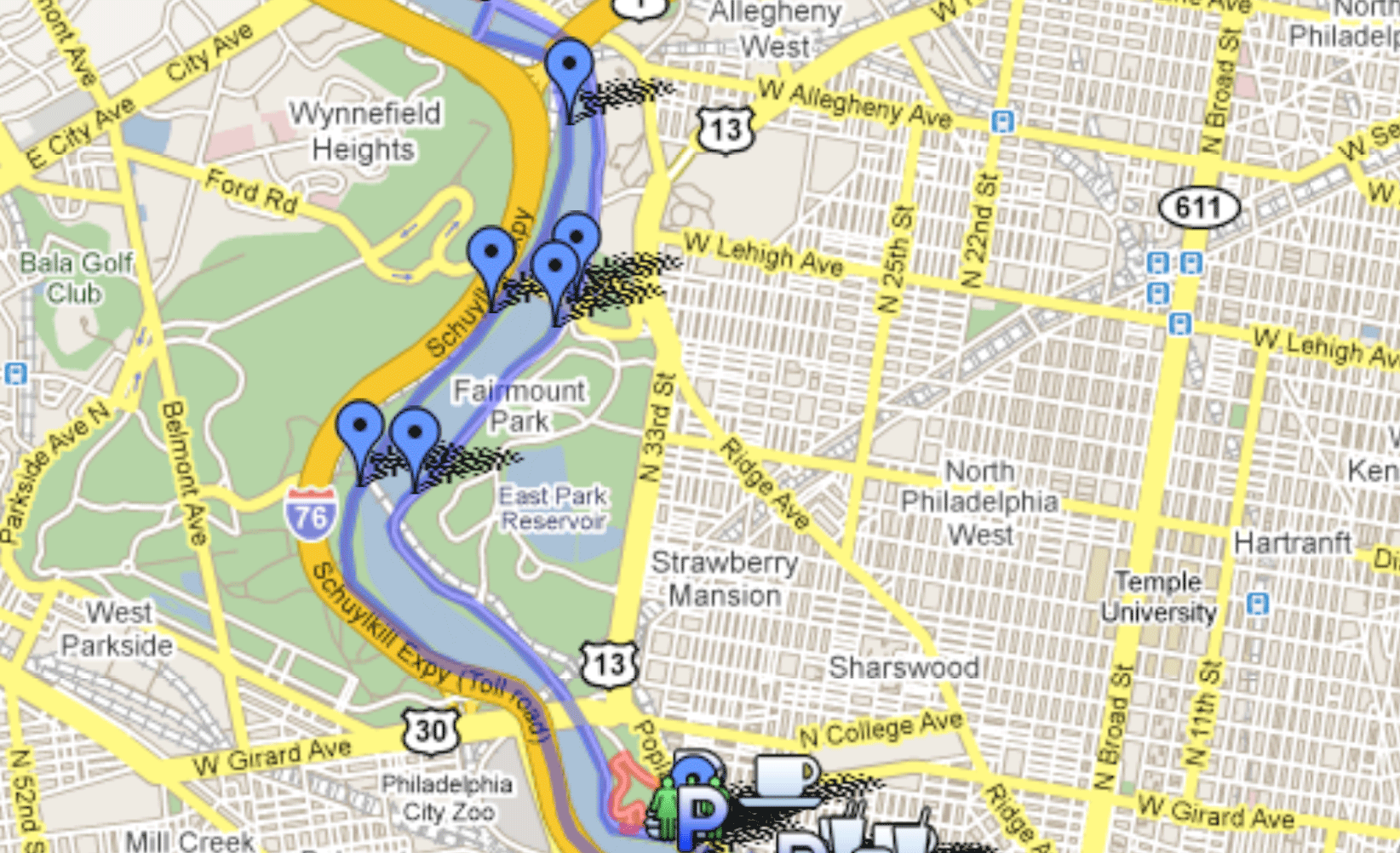 3. Radnor Trail
This paved, flat trail covers a 2.4-mile area in Wayne. It has several access points, so it's easy to get to no matter where you're located in Philadelphia.
Located just 16 miles from Center City, Ridley Creek State Park offers over 13 miles of hiking trails. In addition, the park contains over 2,606 acres of woodlands and meadows for you and your dog to admire or stroll through.
5. FDR Park
If you're looking for a beautiful, relaxing place where you can walk your dog in South Philadelphia, look no further than FDR Park. Here, you can enjoy a lakeside walk or a picnic with your pet.
A Few Things to Consider When You're Out With Your Dog
When you're out walking your dog this spring, you're bound to run into at least a few other pets that may not be as well-behaved as yours is. Be sure to follow these tips for making your experiences with other dogs safe and fun. In addition, remember these rules for exercising with your pet.
Don't Have Time to Walk Your Dog? We Do!
If you simply don't have the time in your schedule to take your dog to these great spots, let Top Tails Dog Walking & Pet Sitting do it for you! Due to our great reviews and competitive prices, we've gained a reputation for being the best dog walking service in Philadelphia. With a variety of different plans, we guarantee that we can suit your dog's needs while you're away. Call us today at 215-508-1903 to start taking advantage of our amazing Philadelphia dog walking service!